In this post, I'm going to be looking at 7 of the best cheap electric scooters available for under £300 in 2022. All of the e-scooters featured in this article have been selected based on specification, customer reviews and overall value for money.
Are cheap electric scooters any good?
Over the last couple of years, the choice available to the consumer has exploded with 100's of different models to choose from. It's not always easy to separate the good from the bad and even some of the more established brands can suffer gremlins.
Generally speaking, the cheap electric scooters currently available are fairly reliable. Unbranded lithium cells will mean the batteries may not have the same longevity as their more expensive counterparts. The technology used in the electric motors on these e-scooters is not particularly complex and therefore quite reliable.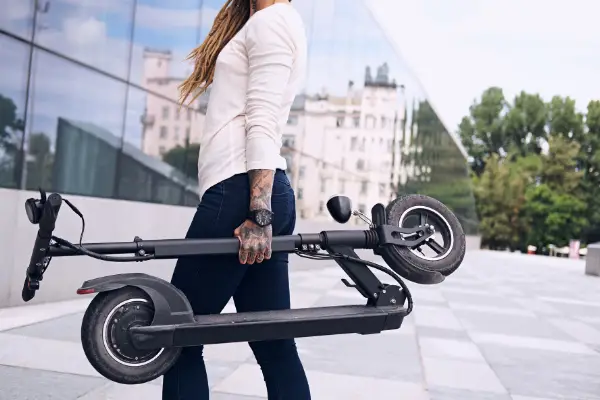 The display units and motor controllers used are also fairly simple, but one area these cheap electric scooters tend to lag behind is in waterproofing. A lot of e-scooters available for under £300 only have basic waterproofing, meaning they're okay to use in light rain, but riding in persistent and heavy rain with waterlogged road surfaces may cause problems.
Where can you legally use an electric scooter?
Unfortunately, if you live in the UK you're not meant to use an e-scooter in public spaces or on roads. Electric scooters still aren't covered by law and instead come under the umbrella of the road traffic act and are classified as a 'powered transporters'. This means if you are caught riding one of these, you face having your e-scooter seized and it's likely you'll get 6 penalty points on your driving licence (if you have one).
I personally completely disagree with the law as it stands and share the frustrations of thousands of responsible e-scooter riders who just want a cheap and efficient means of transport to go about their daily business. The law is archaic and needs overhauling right now.
In Europe, the laws are much fairer and in most European countries e-scooters are a common sights.
Can you use a cheap e-scooter for commuting?
All of the cheap electric scooters featured below could be used for a fairly short commute to work. But this will depend on a few variables. If there's any hills or even slight inclines, you may need to get off and walk as a 250w or 350w motor isn't going to be powerful enough on it's own to propel an adult uphill. If your commute is flat, then I don't see a problem.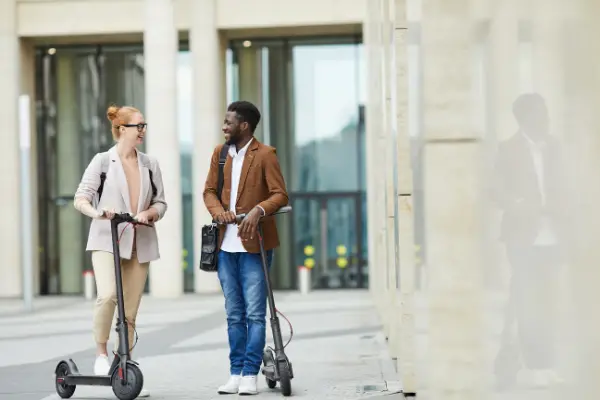 Battery range will depend on rider weight and power level used. The e-scooters below all have fairly low energy batteries, so maximum range is going to be in the 7-10 mile region.
The 7 Best Cheap Electric Scooters are…
And so, on to my shortlist of the 7 best cheap electric scooters available in 2022.
---
Gotrax XR Ultra
---
Kugoo S1 Pro
---
Xiaomi Mi 1S
---
Eleglide S1 Plus 🏆
---
Gotrax GXL V2
---
Niubility N2
---
Conclusion